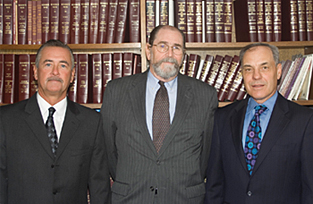 The law firm of

LaFlamme, Barron & Chabot

offers a wide range of legal services including civil and criminal litigation, personal injury and workers compensation claims, probate and estate law, and real estate. Our three principal attorneys offer a combined legal experience of over 90 years, and we have a strong history of success in getting our clients the justice that they deserve.

In the event that your business or family should need legal services of any kind, you will always find a seasoned, concerned professional to represent your interests at LaFlamme, Barron & Chabot. Please call or email us today for your FREE consultation.